Warning
: Illegal string offset 'box_post_keywords' in
/home/pmpcerti/public_html/wp-content/plugins/seo-smart-links-personal/seo-smart-links-personal.php
on line
422
Warning
: Illegal string offset 'box_post_keywords' in
/home/pmpcerti/public_html/wp-content/plugins/seo-smart-links-personal/seo-smart-links-personal.php
on line
422
Warning
: Illegal string offset 'box_post_keywords' in
/home/pmpcerti/public_html/wp-content/plugins/seo-smart-links-personal/seo-smart-links-personal.php
on line
422
Warning
: Illegal string offset 'box_post_keywords' in
/home/pmpcerti/public_html/wp-content/plugins/seo-smart-links-personal/seo-smart-links-personal.php
on line
422
Warning
: Illegal string offset 'box_post_keywords' in
/home/pmpcerti/public_html/wp-content/plugins/seo-smart-links-personal/seo-smart-links-personal.php
on line
422
Warning
: Illegal string offset 'box_post_keywords' in
/home/pmpcerti/public_html/wp-content/plugins/seo-smart-links-personal/seo-smart-links-personal.php
on line
422
Warning
: Illegal string offset 'box_post_keywords' in
/home/pmpcerti/public_html/wp-content/plugins/seo-smart-links-personal/seo-smart-links-personal.php
on line
422
Warning
: Illegal string offset 'box_post_keywords' in
/home/pmpcerti/public_html/wp-content/plugins/seo-smart-links-personal/seo-smart-links-personal.php
on line
422
Warning
: Illegal string offset 'box_post_keywords' in
/home/pmpcerti/public_html/wp-content/plugins/seo-smart-links-personal/seo-smart-links-personal.php
on line
422
Warning
: Illegal string offset 'box_post_keywords' in
/home/pmpcerti/public_html/wp-content/plugins/seo-smart-links-personal/seo-smart-links-personal.php
on line
422
Warning
: Illegal string offset 'box_post_keywords' in
/home/pmpcerti/public_html/wp-content/plugins/seo-smart-links-personal/seo-smart-links-personal.php
on line
422
Warning
: Illegal string offset 'box_post_keywords' in
/home/pmpcerti/public_html/wp-content/plugins/seo-smart-links-personal/seo-smart-links-personal.php
on line
422
Warning
: Illegal string offset 'box_post_keywords' in
/home/pmpcerti/public_html/wp-content/plugins/seo-smart-links-personal/seo-smart-links-personal.php
on line
422
Warning
: Illegal string offset 'box_post_keywords' in
/home/pmpcerti/public_html/wp-content/plugins/seo-smart-links-personal/seo-smart-links-personal.php
on line
422
Warning
: Illegal string offset 'box_post_keywords' in
/home/pmpcerti/public_html/wp-content/plugins/seo-smart-links-personal/seo-smart-links-personal.php
on line
422
Warning
: Illegal string offset 'box_post_keywords' in
/home/pmpcerti/public_html/wp-content/plugins/seo-smart-links-personal/seo-smart-links-personal.php
on line
422
Warning
: Illegal string offset 'box_post_keywords' in
/home/pmpcerti/public_html/wp-content/plugins/seo-smart-links-personal/seo-smart-links-personal.php
on line
422
Warning
: Illegal string offset 'box_post_keywords' in
/home/pmpcerti/public_html/wp-content/plugins/seo-smart-links-personal/seo-smart-links-personal.php
on line
422
Warning
: Illegal string offset 'box_post_keywords' in
/home/pmpcerti/public_html/wp-content/plugins/seo-smart-links-personal/seo-smart-links-personal.php
on line
422
Warning
: Illegal string offset 'box_post_keywords' in
/home/pmpcerti/public_html/wp-content/plugins/seo-smart-links-personal/seo-smart-links-personal.php
on line
422
Warning
: Illegal string offset 'box_post_keywords' in
/home/pmpcerti/public_html/wp-content/plugins/seo-smart-links-personal/seo-smart-links-personal.php
on line
422
Warning
: Illegal string offset 'box_post_keywords' in
/home/pmpcerti/public_html/wp-content/plugins/seo-smart-links-personal/seo-smart-links-personal.php
on line
422
Warning
: Illegal string offset 'box_post_keywords' in
/home/pmpcerti/public_html/wp-content/plugins/seo-smart-links-personal/seo-smart-links-personal.php
on line
422
Warning
: Illegal string offset 'box_post_keywords' in
/home/pmpcerti/public_html/wp-content/plugins/seo-smart-links-personal/seo-smart-links-personal.php
on line
422
Warning
: Illegal string offset 'box_post_keywords' in
/home/pmpcerti/public_html/wp-content/plugins/seo-smart-links-personal/seo-smart-links-personal.php
on line
422
Warning
: Illegal string offset 'box_post_keywords' in
/home/pmpcerti/public_html/wp-content/plugins/seo-smart-links-personal/seo-smart-links-personal.php
on line
422
Warning
: Illegal string offset 'box_post_keywords' in
/home/pmpcerti/public_html/wp-content/plugins/seo-smart-links-personal/seo-smart-links-personal.php
on line
422
Warning
: Illegal string offset 'box_post_keywords' in
/home/pmpcerti/public_html/wp-content/plugins/seo-smart-links-personal/seo-smart-links-personal.php
on line
422
Warning
: Illegal string offset 'box_post_keywords' in
/home/pmpcerti/public_html/wp-content/plugins/seo-smart-links-personal/seo-smart-links-personal.php
on line
422
Warning
: Illegal string offset 'box_post_keywords' in
/home/pmpcerti/public_html/wp-content/plugins/seo-smart-links-personal/seo-smart-links-personal.php
on line
422
Warning
: Illegal string offset 'box_post_keywords' in
/home/pmpcerti/public_html/wp-content/plugins/seo-smart-links-personal/seo-smart-links-personal.php
on line
422
Warning
: Illegal string offset 'box_post_keywords' in
/home/pmpcerti/public_html/wp-content/plugins/seo-smart-links-personal/seo-smart-links-personal.php
on line
422
Warning
: Illegal string offset 'box_post_keywords' in
/home/pmpcerti/public_html/wp-content/plugins/seo-smart-links-personal/seo-smart-links-personal.php
on line
422
Warning
: Illegal string offset 'box_post_keywords' in
/home/pmpcerti/public_html/wp-content/plugins/seo-smart-links-personal/seo-smart-links-personal.php
on line
422
Warning
: Illegal string offset 'box_post_keywords' in
/home/pmpcerti/public_html/wp-content/plugins/seo-smart-links-personal/seo-smart-links-personal.php
on line
422
Warning
: Illegal string offset 'box_post_keywords' in
/home/pmpcerti/public_html/wp-content/plugins/seo-smart-links-personal/seo-smart-links-personal.php
on line
422
Warning
: Illegal string offset 'box_post_keywords' in
/home/pmpcerti/public_html/wp-content/plugins/seo-smart-links-personal/seo-smart-links-personal.php
on line
422
Warning
: Illegal string offset 'box_post_keywords' in
/home/pmpcerti/public_html/wp-content/plugins/seo-smart-links-personal/seo-smart-links-personal.php
on line
422
Warning
: Illegal string offset 'box_post_keywords' in
/home/pmpcerti/public_html/wp-content/plugins/seo-smart-links-personal/seo-smart-links-personal.php
on line
422
Warning
: Illegal string offset 'box_post_keywords' in
/home/pmpcerti/public_html/wp-content/plugins/seo-smart-links-personal/seo-smart-links-personal.php
on line
422
Warning
: Illegal string offset 'box_post_keywords' in
/home/pmpcerti/public_html/wp-content/plugins/seo-smart-links-personal/seo-smart-links-personal.php
on line
422
Warning
: Illegal string offset 'box_post_keywords' in
/home/pmpcerti/public_html/wp-content/plugins/seo-smart-links-personal/seo-smart-links-personal.php
on line
422
Warning
: Illegal string offset 'box_post_keywords' in
/home/pmpcerti/public_html/wp-content/plugins/seo-smart-links-personal/seo-smart-links-personal.php
on line
422
Warning
: Illegal string offset 'box_post_keywords' in
/home/pmpcerti/public_html/wp-content/plugins/seo-smart-links-personal/seo-smart-links-personal.php
on line
422
Warning
: Illegal string offset 'box_post_keywords' in
/home/pmpcerti/public_html/wp-content/plugins/seo-smart-links-personal/seo-smart-links-personal.php
on line
422
Warning
: Illegal string offset 'box_post_keywords' in
/home/pmpcerti/public_html/wp-content/plugins/seo-smart-links-personal/seo-smart-links-personal.php
on line
422
Warning
: Illegal string offset 'box_post_keywords' in
/home/pmpcerti/public_html/wp-content/plugins/seo-smart-links-personal/seo-smart-links-personal.php
on line
422
Warning
: Illegal string offset 'box_post_keywords' in
/home/pmpcerti/public_html/wp-content/plugins/seo-smart-links-personal/seo-smart-links-personal.php
on line
422
Warning
: Illegal string offset 'box_post_keywords' in
/home/pmpcerti/public_html/wp-content/plugins/seo-smart-links-personal/seo-smart-links-personal.php
on line
422
Warning
: Illegal string offset 'box_post_keywords' in
/home/pmpcerti/public_html/wp-content/plugins/seo-smart-links-personal/seo-smart-links-personal.php
on line
422
Warning
: Illegal string offset 'box_post_keywords' in
/home/pmpcerti/public_html/wp-content/plugins/seo-smart-links-personal/seo-smart-links-personal.php
on line
422
Warning
: Illegal string offset 'box_post_keywords' in
/home/pmpcerti/public_html/wp-content/plugins/seo-smart-links-personal/seo-smart-links-personal.php
on line
422
Warning
: Illegal string offset 'box_post_keywords' in
/home/pmpcerti/public_html/wp-content/plugins/seo-smart-links-personal/seo-smart-links-personal.php
on line
422
Warning
: Illegal string offset 'box_post_keywords' in
/home/pmpcerti/public_html/wp-content/plugins/seo-smart-links-personal/seo-smart-links-personal.php
on line
422
Warning
: Illegal string offset 'box_post_keywords' in
/home/pmpcerti/public_html/wp-content/plugins/seo-smart-links-personal/seo-smart-links-personal.php
on line
422
Warning
: Illegal string offset 'box_post_keywords' in
/home/pmpcerti/public_html/wp-content/plugins/seo-smart-links-personal/seo-smart-links-personal.php
on line
422
Warning
: Illegal string offset 'box_post_keywords' in
/home/pmpcerti/public_html/wp-content/plugins/seo-smart-links-personal/seo-smart-links-personal.php
on line
422
Warning
: Illegal string offset 'box_post_keywords' in
/home/pmpcerti/public_html/wp-content/plugins/seo-smart-links-personal/seo-smart-links-personal.php
on line
422
Warning
: Illegal string offset 'box_post_keywords' in
/home/pmpcerti/public_html/wp-content/plugins/seo-smart-links-personal/seo-smart-links-personal.php
on line
422
Warning
: Illegal string offset 'box_post_keywords' in
/home/pmpcerti/public_html/wp-content/plugins/seo-smart-links-personal/seo-smart-links-personal.php
on line
422
Warning
: Illegal string offset 'box_post_keywords' in
/home/pmpcerti/public_html/wp-content/plugins/seo-smart-links-personal/seo-smart-links-personal.php
on line
422
Warning
: Illegal string offset 'box_post_keywords' in
/home/pmpcerti/public_html/wp-content/plugins/seo-smart-links-personal/seo-smart-links-personal.php
on line
422
Warning
: Illegal string offset 'box_post_keywords' in
/home/pmpcerti/public_html/wp-content/plugins/seo-smart-links-personal/seo-smart-links-personal.php
on line
422
Warning
: Illegal string offset 'box_post_keywords' in
/home/pmpcerti/public_html/wp-content/plugins/seo-smart-links-personal/seo-smart-links-personal.php
on line
422
Warning
: Illegal string offset 'box_post_keywords' in
/home/pmpcerti/public_html/wp-content/plugins/seo-smart-links-personal/seo-smart-links-personal.php
on line
422
Warning
: Illegal string offset 'box_post_keywords' in
/home/pmpcerti/public_html/wp-content/plugins/seo-smart-links-personal/seo-smart-links-personal.php
on line
422
Warning
: Illegal string offset 'box_post_keywords' in
/home/pmpcerti/public_html/wp-content/plugins/seo-smart-links-personal/seo-smart-links-personal.php
on line
422
Warning
: Illegal string offset 'box_post_keywords' in
/home/pmpcerti/public_html/wp-content/plugins/seo-smart-links-personal/seo-smart-links-personal.php
on line
422
Warning
: Illegal string offset 'box_post_keywords' in
/home/pmpcerti/public_html/wp-content/plugins/seo-smart-links-personal/seo-smart-links-personal.php
on line
422
Warning
: Illegal string offset 'box_post_keywords' in
/home/pmpcerti/public_html/wp-content/plugins/seo-smart-links-personal/seo-smart-links-personal.php
on line
422
Warning
: Illegal string offset 'box_post_keywords' in
/home/pmpcerti/public_html/wp-content/plugins/seo-smart-links-personal/seo-smart-links-personal.php
on line
422
Warning
: Illegal string offset 'box_post_keywords' in
/home/pmpcerti/public_html/wp-content/plugins/seo-smart-links-personal/seo-smart-links-personal.php
on line
422
Warning
: Illegal string offset 'box_post_keywords' in
/home/pmpcerti/public_html/wp-content/plugins/seo-smart-links-personal/seo-smart-links-personal.php
on line
422
Warning
: Illegal string offset 'box_post_keywords' in
/home/pmpcerti/public_html/wp-content/plugins/seo-smart-links-personal/seo-smart-links-personal.php
on line
422
Warning
: Illegal string offset 'box_post_keywords' in
/home/pmpcerti/public_html/wp-content/plugins/seo-smart-links-personal/seo-smart-links-personal.php
on line
422
Warning
: Illegal string offset 'box_post_keywords' in
/home/pmpcerti/public_html/wp-content/plugins/seo-smart-links-personal/seo-smart-links-personal.php
on line
422
Warning
: Illegal string offset 'box_post_keywords' in
/home/pmpcerti/public_html/wp-content/plugins/seo-smart-links-personal/seo-smart-links-personal.php
on line
422
Warning
: Illegal string offset 'box_post_keywords' in
/home/pmpcerti/public_html/wp-content/plugins/seo-smart-links-personal/seo-smart-links-personal.php
on line
422
Warning
: Illegal string offset 'box_post_keywords' in
/home/pmpcerti/public_html/wp-content/plugins/seo-smart-links-personal/seo-smart-links-personal.php
on line
422
Warning
: Illegal string offset 'box_post_keywords' in
/home/pmpcerti/public_html/wp-content/plugins/seo-smart-links-personal/seo-smart-links-personal.php
on line
422
Warning
: Illegal string offset 'box_post_keywords' in
/home/pmpcerti/public_html/wp-content/plugins/seo-smart-links-personal/seo-smart-links-personal.php
on line
422
Warning
: Illegal string offset 'box_post_keywords' in
/home/pmpcerti/public_html/wp-content/plugins/seo-smart-links-personal/seo-smart-links-personal.php
on line
422
Warning
: Illegal string offset 'box_post_keywords' in
/home/pmpcerti/public_html/wp-content/plugins/seo-smart-links-personal/seo-smart-links-personal.php
on line
422
Warning
: Illegal string offset 'box_post_keywords' in
/home/pmpcerti/public_html/wp-content/plugins/seo-smart-links-personal/seo-smart-links-personal.php
on line
422
Warning
: Illegal string offset 'box_post_keywords' in
/home/pmpcerti/public_html/wp-content/plugins/seo-smart-links-personal/seo-smart-links-personal.php
on line
422
Warning
: Illegal string offset 'box_post_keywords' in
/home/pmpcerti/public_html/wp-content/plugins/seo-smart-links-personal/seo-smart-links-personal.php
on line
422
Warning
: Illegal string offset 'box_post_keywords' in
/home/pmpcerti/public_html/wp-content/plugins/seo-smart-links-personal/seo-smart-links-personal.php
on line
422
Warning
: Illegal string offset 'box_post_keywords' in
/home/pmpcerti/public_html/wp-content/plugins/seo-smart-links-personal/seo-smart-links-personal.php
on line
422
Warning
: Illegal string offset 'box_post_keywords' in
/home/pmpcerti/public_html/wp-content/plugins/seo-smart-links-personal/seo-smart-links-personal.php
on line
422
Warning
: Illegal string offset 'box_post_keywords' in
/home/pmpcerti/public_html/wp-content/plugins/seo-smart-links-personal/seo-smart-links-personal.php
on line
422
Warning
: Illegal string offset 'box_post_keywords' in
/home/pmpcerti/public_html/wp-content/plugins/seo-smart-links-personal/seo-smart-links-personal.php
on line
422
Warning
: Illegal string offset 'box_post_keywords' in
/home/pmpcerti/public_html/wp-content/plugins/seo-smart-links-personal/seo-smart-links-personal.php
on line
422
Warning
: Illegal string offset 'box_post_keywords' in
/home/pmpcerti/public_html/wp-content/plugins/seo-smart-links-personal/seo-smart-links-personal.php
on line
422
Warning
: Illegal string offset 'box_post_keywords' in
/home/pmpcerti/public_html/wp-content/plugins/seo-smart-links-personal/seo-smart-links-personal.php
on line
422
Warning
: Illegal string offset 'box_post_keywords' in
/home/pmpcerti/public_html/wp-content/plugins/seo-smart-links-personal/seo-smart-links-personal.php
on line
422
Warning
: Illegal string offset 'box_post_keywords' in
/home/pmpcerti/public_html/wp-content/plugins/seo-smart-links-personal/seo-smart-links-personal.php
on line
422
Warning
: Illegal string offset 'box_post_keywords' in
/home/pmpcerti/public_html/wp-content/plugins/seo-smart-links-personal/seo-smart-links-personal.php
on line
422
Warning
: Illegal string offset 'box_post_keywords' in
/home/pmpcerti/public_html/wp-content/plugins/seo-smart-links-personal/seo-smart-links-personal.php
on line
422
Warning
: Illegal string offset 'box_post_keywords' in
/home/pmpcerti/public_html/wp-content/plugins/seo-smart-links-personal/seo-smart-links-personal.php
on line
422
Warning
: Illegal string offset 'box_post_keywords' in
/home/pmpcerti/public_html/wp-content/plugins/seo-smart-links-personal/seo-smart-links-personal.php
on line
422
Warning
: Illegal string offset 'box_post_keywords' in
/home/pmpcerti/public_html/wp-content/plugins/seo-smart-links-personal/seo-smart-links-personal.php
on line
422
Warning
: Illegal string offset 'box_post_keywords' in
/home/pmpcerti/public_html/wp-content/plugins/seo-smart-links-personal/seo-smart-links-personal.php
on line
422
Warning
: Illegal string offset 'box_post_keywords' in
/home/pmpcerti/public_html/wp-content/plugins/seo-smart-links-personal/seo-smart-links-personal.php
on line
422
Warning
: Illegal string offset 'box_post_keywords' in
/home/pmpcerti/public_html/wp-content/plugins/seo-smart-links-personal/seo-smart-links-personal.php
on line
422
Warning
: Illegal string offset 'box_post_keywords' in
/home/pmpcerti/public_html/wp-content/plugins/seo-smart-links-personal/seo-smart-links-personal.php
on line
422
Warning
: Illegal string offset 'box_post_keywords' in
/home/pmpcerti/public_html/wp-content/plugins/seo-smart-links-personal/seo-smart-links-personal.php
on line
422
Warning
: Illegal string offset 'box_post_keywords' in
/home/pmpcerti/public_html/wp-content/plugins/seo-smart-links-personal/seo-smart-links-personal.php
on line
422
Warning
: Illegal string offset 'box_post_keywords' in
/home/pmpcerti/public_html/wp-content/plugins/seo-smart-links-personal/seo-smart-links-personal.php
on line
422
Warning
: Illegal string offset 'box_post_keywords' in
/home/pmpcerti/public_html/wp-content/plugins/seo-smart-links-personal/seo-smart-links-personal.php
on line
422
Warning
: Illegal string offset 'box_post_keywords' in
/home/pmpcerti/public_html/wp-content/plugins/seo-smart-links-personal/seo-smart-links-personal.php
on line
422
Warning
: Illegal string offset 'box_post_keywords' in
/home/pmpcerti/public_html/wp-content/plugins/seo-smart-links-personal/seo-smart-links-personal.php
on line
422
Warning
: Illegal string offset 'box_post_keywords' in
/home/pmpcerti/public_html/wp-content/plugins/seo-smart-links-personal/seo-smart-links-personal.php
on line
422
Warning
: Illegal string offset 'box_post_keywords' in
/home/pmpcerti/public_html/wp-content/plugins/seo-smart-links-personal/seo-smart-links-personal.php
on line
422
Warning
: Illegal string offset 'box_post_keywords' in
/home/pmpcerti/public_html/wp-content/plugins/seo-smart-links-personal/seo-smart-links-personal.php
on line
422
Warning
: Illegal string offset 'box_post_keywords' in
/home/pmpcerti/public_html/wp-content/plugins/seo-smart-links-personal/seo-smart-links-personal.php
on line
422
Warning
: Illegal string offset 'box_post_keywords' in
/home/pmpcerti/public_html/wp-content/plugins/seo-smart-links-personal/seo-smart-links-personal.php
on line
422
Warning
: Illegal string offset 'box_post_keywords' in
/home/pmpcerti/public_html/wp-content/plugins/seo-smart-links-personal/seo-smart-links-personal.php
on line
422
Warning
: Illegal string offset 'box_post_keywords' in
/home/pmpcerti/public_html/wp-content/plugins/seo-smart-links-personal/seo-smart-links-personal.php
on line
422
Warning
: Illegal string offset 'box_post_keywords' in
/home/pmpcerti/public_html/wp-content/plugins/seo-smart-links-personal/seo-smart-links-personal.php
on line
422
Warning
: Illegal string offset 'box_post_keywords' in
/home/pmpcerti/public_html/wp-content/plugins/seo-smart-links-personal/seo-smart-links-personal.php
on line
422
Warning
: Illegal string offset 'box_post_keywords' in
/home/pmpcerti/public_html/wp-content/plugins/seo-smart-links-personal/seo-smart-links-personal.php
on line
422
Warning
: Illegal string offset 'box_post_keywords' in
/home/pmpcerti/public_html/wp-content/plugins/seo-smart-links-personal/seo-smart-links-personal.php
on line
422
Warning
: Illegal string offset 'box_post_keywords' in
/home/pmpcerti/public_html/wp-content/plugins/seo-smart-links-personal/seo-smart-links-personal.php
on line
422
Warning
: Illegal string offset 'box_post_keywords' in
/home/pmpcerti/public_html/wp-content/plugins/seo-smart-links-personal/seo-smart-links-personal.php
on line
422
Warning
: Illegal string offset 'box_post_keywords' in
/home/pmpcerti/public_html/wp-content/plugins/seo-smart-links-personal/seo-smart-links-personal.php
on line
422
Warning
: Illegal string offset 'box_post_keywords' in
/home/pmpcerti/public_html/wp-content/plugins/seo-smart-links-personal/seo-smart-links-personal.php
on line
422
Warning
: Illegal string offset 'box_post_keywords' in
/home/pmpcerti/public_html/wp-content/plugins/seo-smart-links-personal/seo-smart-links-personal.php
on line
422
Warning
: Illegal string offset 'box_post_keywords' in
/home/pmpcerti/public_html/wp-content/plugins/seo-smart-links-personal/seo-smart-links-personal.php
on line
422
Warning
: Illegal string offset 'box_post_keywords' in
/home/pmpcerti/public_html/wp-content/plugins/seo-smart-links-personal/seo-smart-links-personal.php
on line
422
Warning
: Illegal string offset 'box_post_keywords' in
/home/pmpcerti/public_html/wp-content/plugins/seo-smart-links-personal/seo-smart-links-personal.php
on line
422
Warning
: Illegal string offset 'box_post_keywords' in
/home/pmpcerti/public_html/wp-content/plugins/seo-smart-links-personal/seo-smart-links-personal.php
on line
422
Warning
: Illegal string offset 'box_post_keywords' in
/home/pmpcerti/public_html/wp-content/plugins/seo-smart-links-personal/seo-smart-links-personal.php
on line
422
Warning
: Illegal string offset 'box_post_keywords' in
/home/pmpcerti/public_html/wp-content/plugins/seo-smart-links-personal/seo-smart-links-personal.php
on line
422
Warning
: Illegal string offset 'box_post_keywords' in
/home/pmpcerti/public_html/wp-content/plugins/seo-smart-links-personal/seo-smart-links-personal.php
on line
422
Warning
: Illegal string offset 'box_post_keywords' in
/home/pmpcerti/public_html/wp-content/plugins/seo-smart-links-personal/seo-smart-links-personal.php
on line
422
Warning
: Illegal string offset 'box_post_keywords' in
/home/pmpcerti/public_html/wp-content/plugins/seo-smart-links-personal/seo-smart-links-personal.php
on line
422
Warning
: Illegal string offset 'box_post_keywords' in
/home/pmpcerti/public_html/wp-content/plugins/seo-smart-links-personal/seo-smart-links-personal.php
on line
422
Warning
: Illegal string offset 'box_post_keywords' in
/home/pmpcerti/public_html/wp-content/plugins/seo-smart-links-personal/seo-smart-links-personal.php
on line
422
Warning
: Illegal string offset 'box_post_keywords' in
/home/pmpcerti/public_html/wp-content/plugins/seo-smart-links-personal/seo-smart-links-personal.php
on line
422
Warning
: Illegal string offset 'box_post_keywords' in
/home/pmpcerti/public_html/wp-content/plugins/seo-smart-links-personal/seo-smart-links-personal.php
on line
422
Warning
: Illegal string offset 'box_post_keywords' in
/home/pmpcerti/public_html/wp-content/plugins/seo-smart-links-personal/seo-smart-links-personal.php
on line
422
Warning
: Illegal string offset 'box_post_keywords' in
/home/pmpcerti/public_html/wp-content/plugins/seo-smart-links-personal/seo-smart-links-personal.php
on line
422
Warning
: Illegal string offset 'box_post_keywords' in
/home/pmpcerti/public_html/wp-content/plugins/seo-smart-links-personal/seo-smart-links-personal.php
on line
422
Warning
: Illegal string offset 'box_post_keywords' in
/home/pmpcerti/public_html/wp-content/plugins/seo-smart-links-personal/seo-smart-links-personal.php
on line
422
Warning
: Illegal string offset 'box_post_keywords' in
/home/pmpcerti/public_html/wp-content/plugins/seo-smart-links-personal/seo-smart-links-personal.php
on line
422
Warning
: Illegal string offset 'box_post_keywords' in
/home/pmpcerti/public_html/wp-content/plugins/seo-smart-links-personal/seo-smart-links-personal.php
on line
422
Warning
: Illegal string offset 'box_post_keywords' in
/home/pmpcerti/public_html/wp-content/plugins/seo-smart-links-personal/seo-smart-links-personal.php
on line
422
Warning
: Illegal string offset 'box_post_keywords' in
/home/pmpcerti/public_html/wp-content/plugins/seo-smart-links-personal/seo-smart-links-personal.php
on line
422
Warning
: Illegal string offset 'box_post_keywords' in
/home/pmpcerti/public_html/wp-content/plugins/seo-smart-links-personal/seo-smart-links-personal.php
on line
422
Warning
: Illegal string offset 'box_post_keywords' in
/home/pmpcerti/public_html/wp-content/plugins/seo-smart-links-personal/seo-smart-links-personal.php
on line
422
Warning
: Illegal string offset 'box_post_keywords' in
/home/pmpcerti/public_html/wp-content/plugins/seo-smart-links-personal/seo-smart-links-personal.php
on line
422
Warning
: Illegal string offset 'box_post_keywords' in
/home/pmpcerti/public_html/wp-content/plugins/seo-smart-links-personal/seo-smart-links-personal.php
on line
422
Warning
: Illegal string offset 'box_post_keywords' in
/home/pmpcerti/public_html/wp-content/plugins/seo-smart-links-personal/seo-smart-links-personal.php
on line
422
Warning
: Illegal string offset 'box_post_keywords' in
/home/pmpcerti/public_html/wp-content/plugins/seo-smart-links-personal/seo-smart-links-personal.php
on line
422
Warning
: Illegal string offset 'box_post_keywords' in
/home/pmpcerti/public_html/wp-content/plugins/seo-smart-links-personal/seo-smart-links-personal.php
on line
422
Warning
: Illegal string offset 'box_post_keywords' in
/home/pmpcerti/public_html/wp-content/plugins/seo-smart-links-personal/seo-smart-links-personal.php
on line
422
Warning
: Illegal string offset 'box_post_keywords' in
/home/pmpcerti/public_html/wp-content/plugins/seo-smart-links-personal/seo-smart-links-personal.php
on line
422
Warning
: Illegal string offset 'box_post_keywords' in
/home/pmpcerti/public_html/wp-content/plugins/seo-smart-links-personal/seo-smart-links-personal.php
on line
422
Warning
: Illegal string offset 'box_post_keywords' in
/home/pmpcerti/public_html/wp-content/plugins/seo-smart-links-personal/seo-smart-links-personal.php
on line
422
Warning
: Illegal string offset 'box_post_keywords' in
/home/pmpcerti/public_html/wp-content/plugins/seo-smart-links-personal/seo-smart-links-personal.php
on line
422
Warning
: Illegal string offset 'box_post_keywords' in
/home/pmpcerti/public_html/wp-content/plugins/seo-smart-links-personal/seo-smart-links-personal.php
on line
422
Warning
: Illegal string offset 'box_post_keywords' in
/home/pmpcerti/public_html/wp-content/plugins/seo-smart-links-personal/seo-smart-links-personal.php
on line
422
Warning
: Illegal string offset 'box_post_keywords' in
/home/pmpcerti/public_html/wp-content/plugins/seo-smart-links-personal/seo-smart-links-personal.php
on line
422
Warning
: Illegal string offset 'box_post_keywords' in
/home/pmpcerti/public_html/wp-content/plugins/seo-smart-links-personal/seo-smart-links-personal.php
on line
422
Warning
: Illegal string offset 'box_post_keywords' in
/home/pmpcerti/public_html/wp-content/plugins/seo-smart-links-personal/seo-smart-links-personal.php
on line
422
Warning
: Illegal string offset 'box_post_keywords' in
/home/pmpcerti/public_html/wp-content/plugins/seo-smart-links-personal/seo-smart-links-personal.php
on line
422
Warning
: Illegal string offset 'box_post_keywords' in
/home/pmpcerti/public_html/wp-content/plugins/seo-smart-links-personal/seo-smart-links-personal.php
on line
422
Warning
: Illegal string offset 'box_post_keywords' in
/home/pmpcerti/public_html/wp-content/plugins/seo-smart-links-personal/seo-smart-links-personal.php
on line
422
Warning
: Illegal string offset 'box_post_keywords' in
/home/pmpcerti/public_html/wp-content/plugins/seo-smart-links-personal/seo-smart-links-personal.php
on line
422
Warning
: Illegal string offset 'box_post_keywords' in
/home/pmpcerti/public_html/wp-content/plugins/seo-smart-links-personal/seo-smart-links-personal.php
on line
422
Warning
: Illegal string offset 'box_post_keywords' in
/home/pmpcerti/public_html/wp-content/plugins/seo-smart-links-personal/seo-smart-links-personal.php
on line
422
Warning
: Illegal string offset 'box_post_keywords' in
/home/pmpcerti/public_html/wp-content/plugins/seo-smart-links-personal/seo-smart-links-personal.php
on line
422
Warning
: Illegal string offset 'box_post_keywords' in
/home/pmpcerti/public_html/wp-content/plugins/seo-smart-links-personal/seo-smart-links-personal.php
on line
422
Warning
: Illegal string offset 'box_post_keywords' in
/home/pmpcerti/public_html/wp-content/plugins/seo-smart-links-personal/seo-smart-links-personal.php
on line
422
Warning
: Illegal string offset 'box_post_keywords' in
/home/pmpcerti/public_html/wp-content/plugins/seo-smart-links-personal/seo-smart-links-personal.php
on line
422
Warning
: Illegal string offset 'box_post_keywords' in
/home/pmpcerti/public_html/wp-content/plugins/seo-smart-links-personal/seo-smart-links-personal.php
on line
422
Warning
: Illegal string offset 'box_post_keywords' in
/home/pmpcerti/public_html/wp-content/plugins/seo-smart-links-personal/seo-smart-links-personal.php
on line
422
Warning
: Illegal string offset 'box_post_keywords' in
/home/pmpcerti/public_html/wp-content/plugins/seo-smart-links-personal/seo-smart-links-personal.php
on line
422
Warning
: Illegal string offset 'box_post_keywords' in
/home/pmpcerti/public_html/wp-content/plugins/seo-smart-links-personal/seo-smart-links-personal.php
on line
422
Warning
: Illegal string offset 'box_post_keywords' in
/home/pmpcerti/public_html/wp-content/plugins/seo-smart-links-personal/seo-smart-links-personal.php
on line
422
Warning
: Illegal string offset 'box_post_keywords' in
/home/pmpcerti/public_html/wp-content/plugins/seo-smart-links-personal/seo-smart-links-personal.php
on line
422
Warning
: Illegal string offset 'box_post_keywords' in
/home/pmpcerti/public_html/wp-content/plugins/seo-smart-links-personal/seo-smart-links-personal.php
on line
422
Warning
: Illegal string offset 'box_post_keywords' in
/home/pmpcerti/public_html/wp-content/plugins/seo-smart-links-personal/seo-smart-links-personal.php
on line
422
Warning
: Illegal string offset 'box_post_keywords' in
/home/pmpcerti/public_html/wp-content/plugins/seo-smart-links-personal/seo-smart-links-personal.php
on line
422
Warning
: Illegal string offset 'box_post_keywords' in
/home/pmpcerti/public_html/wp-content/plugins/seo-smart-links-personal/seo-smart-links-personal.php
on line
422
Warning
: Illegal string offset 'box_post_keywords' in
/home/pmpcerti/public_html/wp-content/plugins/seo-smart-links-personal/seo-smart-links-personal.php
on line
422
Warning
: Illegal string offset 'box_post_keywords' in
/home/pmpcerti/public_html/wp-content/plugins/seo-smart-links-personal/seo-smart-links-personal.php
on line
422
Warning
: Illegal string offset 'box_post_keywords' in
/home/pmpcerti/public_html/wp-content/plugins/seo-smart-links-personal/seo-smart-links-personal.php
on line
422
Warning
: Illegal string offset 'box_post_keywords' in
/home/pmpcerti/public_html/wp-content/plugins/seo-smart-links-personal/seo-smart-links-personal.php
on line
422
Warning
: Illegal string offset 'box_post_keywords' in
/home/pmpcerti/public_html/wp-content/plugins/seo-smart-links-personal/seo-smart-links-personal.php
on line
422
Warning
: Illegal string offset 'box_post_keywords' in
/home/pmpcerti/public_html/wp-content/plugins/seo-smart-links-personal/seo-smart-links-personal.php
on line
422
Warning
: Illegal string offset 'box_post_keywords' in
/home/pmpcerti/public_html/wp-content/plugins/seo-smart-links-personal/seo-smart-links-personal.php
on line
422
Warning
: Illegal string offset 'box_post_keywords' in
/home/pmpcerti/public_html/wp-content/plugins/seo-smart-links-personal/seo-smart-links-personal.php
on line
422
Warning
: Illegal string offset 'box_post_keywords' in
/home/pmpcerti/public_html/wp-content/plugins/seo-smart-links-personal/seo-smart-links-personal.php
on line
422
Warning
: Illegal string offset 'box_post_keywords' in
/home/pmpcerti/public_html/wp-content/plugins/seo-smart-links-personal/seo-smart-links-personal.php
on line
422
Warning
: Illegal string offset 'box_post_keywords' in
/home/pmpcerti/public_html/wp-content/plugins/seo-smart-links-personal/seo-smart-links-personal.php
on line
422
Warning
: Illegal string offset 'box_post_keywords' in
/home/pmpcerti/public_html/wp-content/plugins/seo-smart-links-personal/seo-smart-links-personal.php
on line
422
Warning
: Illegal string offset 'box_post_keywords' in
/home/pmpcerti/public_html/wp-content/plugins/seo-smart-links-personal/seo-smart-links-personal.php
on line
422
Warning
: Illegal string offset 'box_post_keywords' in
/home/pmpcerti/public_html/wp-content/plugins/seo-smart-links-personal/seo-smart-links-personal.php
on line
422
Warning
: Illegal string offset 'box_post_keywords' in
/home/pmpcerti/public_html/wp-content/plugins/seo-smart-links-personal/seo-smart-links-personal.php
on line
422
Warning
: Illegal string offset 'box_post_keywords' in
/home/pmpcerti/public_html/wp-content/plugins/seo-smart-links-personal/seo-smart-links-personal.php
on line
422
Warning
: Illegal string offset 'box_post_keywords' in
/home/pmpcerti/public_html/wp-content/plugins/seo-smart-links-personal/seo-smart-links-personal.php
on line
422
Warning
: Illegal string offset 'box_post_keywords' in
/home/pmpcerti/public_html/wp-content/plugins/seo-smart-links-personal/seo-smart-links-personal.php
on line
422
Warning
: Illegal string offset 'box_post_keywords' in
/home/pmpcerti/public_html/wp-content/plugins/seo-smart-links-personal/seo-smart-links-personal.php
on line
422
Warning
: Illegal string offset 'box_post_keywords' in
/home/pmpcerti/public_html/wp-content/plugins/seo-smart-links-personal/seo-smart-links-personal.php
on line
422
PMP Online Training
Flexible course access. Any time, anywhere.
Our On-Demand PMP Bootcamp course is designed to comprehensively prepare students for the PMP exam. Access intensive course lessons without limitation, from any computer with a web browser. Our PMP online training program covers all aspects of the latest PMBOK Guide (Fourth Edition). Includes 65+ interactive course lessons, 35 PMI contact hours, all study materials, PMP quizzes, PMBOK exercises, and much more.
Contact Hours and PDUs:
35 PMI Contact Hours, plus 35 PDUs
Accessing the Course:
Web-based access to all courseware.
Registration Cost – $399.00 (USD)
Now $299.00 (USD) with 90-day access

Intensive PMP Course Curriculum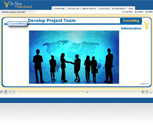 Course Milestones 1 – 4:
The Basics – Project Framework
Project Integration Management
Project Scope Management
Project Time Management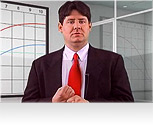 Course Milestones 5 – 8:
Project Cost Management
Project Quality Management
Project HR Management
Project Communication Management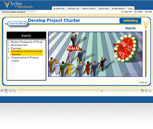 Course Milestones 9 – 11:
Project Risk Management
Project Procurement Management
Professional and Social Responsibility
Course Summary and Certificate