By: PMP Certification
April 8, 2013
Warning
: Illegal string offset 'box_post_keywords' in
/home/pmpcerti/public_html/wp-content/plugins/seo-smart-links-personal/seo-smart-links-personal.php
on line
422
Warning
: Illegal string offset 'box_post_keywords' in
/home/pmpcerti/public_html/wp-content/plugins/seo-smart-links-personal/seo-smart-links-personal.php
on line
422
Warning
: Illegal string offset 'box_post_keywords' in
/home/pmpcerti/public_html/wp-content/plugins/seo-smart-links-personal/seo-smart-links-personal.php
on line
422
Warning
: Illegal string offset 'box_post_keywords' in
/home/pmpcerti/public_html/wp-content/plugins/seo-smart-links-personal/seo-smart-links-personal.php
on line
422
Warning
: Illegal string offset 'box_post_keywords' in
/home/pmpcerti/public_html/wp-content/plugins/seo-smart-links-personal/seo-smart-links-personal.php
on line
422
Warning
: Illegal string offset 'box_post_keywords' in
/home/pmpcerti/public_html/wp-content/plugins/seo-smart-links-personal/seo-smart-links-personal.php
on line
422
Warning
: Illegal string offset 'box_post_keywords' in
/home/pmpcerti/public_html/wp-content/plugins/seo-smart-links-personal/seo-smart-links-personal.php
on line
422
Warning
: Illegal string offset 'box_post_keywords' in
/home/pmpcerti/public_html/wp-content/plugins/seo-smart-links-personal/seo-smart-links-personal.php
on line
422
Warning
: Illegal string offset 'box_post_keywords' in
/home/pmpcerti/public_html/wp-content/plugins/seo-smart-links-personal/seo-smart-links-personal.php
on line
422
Warning
: Illegal string offset 'box_post_keywords' in
/home/pmpcerti/public_html/wp-content/plugins/seo-smart-links-personal/seo-smart-links-personal.php
on line
422
Warning
: Illegal string offset 'box_post_keywords' in
/home/pmpcerti/public_html/wp-content/plugins/seo-smart-links-personal/seo-smart-links-personal.php
on line
422
Warning
: Illegal string offset 'box_post_keywords' in
/home/pmpcerti/public_html/wp-content/plugins/seo-smart-links-personal/seo-smart-links-personal.php
on line
422
Warning
: Illegal string offset 'box_post_keywords' in
/home/pmpcerti/public_html/wp-content/plugins/seo-smart-links-personal/seo-smart-links-personal.php
on line
422
Warning
: Illegal string offset 'box_post_keywords' in
/home/pmpcerti/public_html/wp-content/plugins/seo-smart-links-personal/seo-smart-links-personal.php
on line
422
Warning
: Illegal string offset 'box_post_keywords' in
/home/pmpcerti/public_html/wp-content/plugins/seo-smart-links-personal/seo-smart-links-personal.php
on line
422
Warning
: Illegal string offset 'box_post_keywords' in
/home/pmpcerti/public_html/wp-content/plugins/seo-smart-links-personal/seo-smart-links-personal.php
on line
422
Warning
: Illegal string offset 'box_post_keywords' in
/home/pmpcerti/public_html/wp-content/plugins/seo-smart-links-personal/seo-smart-links-personal.php
on line
422
Warning
: Illegal string offset 'box_post_keywords' in
/home/pmpcerti/public_html/wp-content/plugins/seo-smart-links-personal/seo-smart-links-personal.php
on line
422
Warning
: Illegal string offset 'box_post_keywords' in
/home/pmpcerti/public_html/wp-content/plugins/seo-smart-links-personal/seo-smart-links-personal.php
on line
422
Warning
: Illegal string offset 'box_post_keywords' in
/home/pmpcerti/public_html/wp-content/plugins/seo-smart-links-personal/seo-smart-links-personal.php
on line
422
Warning
: Illegal string offset 'box_post_keywords' in
/home/pmpcerti/public_html/wp-content/plugins/seo-smart-links-personal/seo-smart-links-personal.php
on line
422
Warning
: Illegal string offset 'box_post_keywords' in
/home/pmpcerti/public_html/wp-content/plugins/seo-smart-links-personal/seo-smart-links-personal.php
on line
422
Warning
: Illegal string offset 'box_post_keywords' in
/home/pmpcerti/public_html/wp-content/plugins/seo-smart-links-personal/seo-smart-links-personal.php
on line
422
Warning
: Illegal string offset 'box_post_keywords' in
/home/pmpcerti/public_html/wp-content/plugins/seo-smart-links-personal/seo-smart-links-personal.php
on line
422
Warning
: Illegal string offset 'box_post_keywords' in
/home/pmpcerti/public_html/wp-content/plugins/seo-smart-links-personal/seo-smart-links-personal.php
on line
422
Warning
: Illegal string offset 'box_post_keywords' in
/home/pmpcerti/public_html/wp-content/plugins/seo-smart-links-personal/seo-smart-links-personal.php
on line
422
Warning
: Illegal string offset 'box_post_keywords' in
/home/pmpcerti/public_html/wp-content/plugins/seo-smart-links-personal/seo-smart-links-personal.php
on line
422
Warning
: Illegal string offset 'box_post_keywords' in
/home/pmpcerti/public_html/wp-content/plugins/seo-smart-links-personal/seo-smart-links-personal.php
on line
422
Warning
: Illegal string offset 'box_post_keywords' in
/home/pmpcerti/public_html/wp-content/plugins/seo-smart-links-personal/seo-smart-links-personal.php
on line
422
Warning
: Illegal string offset 'box_post_keywords' in
/home/pmpcerti/public_html/wp-content/plugins/seo-smart-links-personal/seo-smart-links-personal.php
on line
422
Warning
: Illegal string offset 'box_post_keywords' in
/home/pmpcerti/public_html/wp-content/plugins/seo-smart-links-personal/seo-smart-links-personal.php
on line
422
Warning
: Illegal string offset 'box_post_keywords' in
/home/pmpcerti/public_html/wp-content/plugins/seo-smart-links-personal/seo-smart-links-personal.php
on line
422
Warning
: Illegal string offset 'box_post_keywords' in
/home/pmpcerti/public_html/wp-content/plugins/seo-smart-links-personal/seo-smart-links-personal.php
on line
422
Warning
: Illegal string offset 'box_post_keywords' in
/home/pmpcerti/public_html/wp-content/plugins/seo-smart-links-personal/seo-smart-links-personal.php
on line
422
Warning
: Illegal string offset 'box_post_keywords' in
/home/pmpcerti/public_html/wp-content/plugins/seo-smart-links-personal/seo-smart-links-personal.php
on line
422
Warning
: Illegal string offset 'box_post_keywords' in
/home/pmpcerti/public_html/wp-content/plugins/seo-smart-links-personal/seo-smart-links-personal.php
on line
422
Warning
: Illegal string offset 'box_post_keywords' in
/home/pmpcerti/public_html/wp-content/plugins/seo-smart-links-personal/seo-smart-links-personal.php
on line
422
Warning
: Illegal string offset 'box_post_keywords' in
/home/pmpcerti/public_html/wp-content/plugins/seo-smart-links-personal/seo-smart-links-personal.php
on line
422
Warning
: Illegal string offset 'box_post_keywords' in
/home/pmpcerti/public_html/wp-content/plugins/seo-smart-links-personal/seo-smart-links-personal.php
on line
422
Warning
: Illegal string offset 'box_post_keywords' in
/home/pmpcerti/public_html/wp-content/plugins/seo-smart-links-personal/seo-smart-links-personal.php
on line
422
Warning
: Illegal string offset 'box_post_keywords' in
/home/pmpcerti/public_html/wp-content/plugins/seo-smart-links-personal/seo-smart-links-personal.php
on line
422
Warning
: Illegal string offset 'box_post_keywords' in
/home/pmpcerti/public_html/wp-content/plugins/seo-smart-links-personal/seo-smart-links-personal.php
on line
422
Warning
: Illegal string offset 'box_post_keywords' in
/home/pmpcerti/public_html/wp-content/plugins/seo-smart-links-personal/seo-smart-links-personal.php
on line
422
Warning
: Illegal string offset 'box_post_keywords' in
/home/pmpcerti/public_html/wp-content/plugins/seo-smart-links-personal/seo-smart-links-personal.php
on line
422
Warning
: Illegal string offset 'box_post_keywords' in
/home/pmpcerti/public_html/wp-content/plugins/seo-smart-links-personal/seo-smart-links-personal.php
on line
422
Warning
: Illegal string offset 'box_post_keywords' in
/home/pmpcerti/public_html/wp-content/plugins/seo-smart-links-personal/seo-smart-links-personal.php
on line
422
Warning
: Illegal string offset 'box_post_keywords' in
/home/pmpcerti/public_html/wp-content/plugins/seo-smart-links-personal/seo-smart-links-personal.php
on line
422
Warning
: Illegal string offset 'box_post_keywords' in
/home/pmpcerti/public_html/wp-content/plugins/seo-smart-links-personal/seo-smart-links-personal.php
on line
422
Warning
: Illegal string offset 'box_post_keywords' in
/home/pmpcerti/public_html/wp-content/plugins/seo-smart-links-personal/seo-smart-links-personal.php
on line
422
Warning
: Illegal string offset 'box_post_keywords' in
/home/pmpcerti/public_html/wp-content/plugins/seo-smart-links-personal/seo-smart-links-personal.php
on line
422
Warning
: Illegal string offset 'box_post_keywords' in
/home/pmpcerti/public_html/wp-content/plugins/seo-smart-links-personal/seo-smart-links-personal.php
on line
422
Warning
: Illegal string offset 'box_post_keywords' in
/home/pmpcerti/public_html/wp-content/plugins/seo-smart-links-personal/seo-smart-links-personal.php
on line
422
Warning
: Illegal string offset 'box_post_keywords' in
/home/pmpcerti/public_html/wp-content/plugins/seo-smart-links-personal/seo-smart-links-personal.php
on line
422
Warning
: Illegal string offset 'box_post_keywords' in
/home/pmpcerti/public_html/wp-content/plugins/seo-smart-links-personal/seo-smart-links-personal.php
on line
422
Warning
: Illegal string offset 'box_post_keywords' in
/home/pmpcerti/public_html/wp-content/plugins/seo-smart-links-personal/seo-smart-links-personal.php
on line
422
Warning
: Illegal string offset 'box_post_keywords' in
/home/pmpcerti/public_html/wp-content/plugins/seo-smart-links-personal/seo-smart-links-personal.php
on line
422
Warning
: Illegal string offset 'box_post_keywords' in
/home/pmpcerti/public_html/wp-content/plugins/seo-smart-links-personal/seo-smart-links-personal.php
on line
422
Warning
: Illegal string offset 'box_post_keywords' in
/home/pmpcerti/public_html/wp-content/plugins/seo-smart-links-personal/seo-smart-links-personal.php
on line
422
Warning
: Illegal string offset 'box_post_keywords' in
/home/pmpcerti/public_html/wp-content/plugins/seo-smart-links-personal/seo-smart-links-personal.php
on line
422
Warning
: Illegal string offset 'box_post_keywords' in
/home/pmpcerti/public_html/wp-content/plugins/seo-smart-links-personal/seo-smart-links-personal.php
on line
422
Warning
: Illegal string offset 'box_post_keywords' in
/home/pmpcerti/public_html/wp-content/plugins/seo-smart-links-personal/seo-smart-links-personal.php
on line
422
Warning
: Illegal string offset 'box_post_keywords' in
/home/pmpcerti/public_html/wp-content/plugins/seo-smart-links-personal/seo-smart-links-personal.php
on line
422
Warning
: Illegal string offset 'box_post_keywords' in
/home/pmpcerti/public_html/wp-content/plugins/seo-smart-links-personal/seo-smart-links-personal.php
on line
422
Warning
: Illegal string offset 'box_post_keywords' in
/home/pmpcerti/public_html/wp-content/plugins/seo-smart-links-personal/seo-smart-links-personal.php
on line
422
Warning
: Illegal string offset 'box_post_keywords' in
/home/pmpcerti/public_html/wp-content/plugins/seo-smart-links-personal/seo-smart-links-personal.php
on line
422
Warning
: Illegal string offset 'box_post_keywords' in
/home/pmpcerti/public_html/wp-content/plugins/seo-smart-links-personal/seo-smart-links-personal.php
on line
422
Warning
: Illegal string offset 'box_post_keywords' in
/home/pmpcerti/public_html/wp-content/plugins/seo-smart-links-personal/seo-smart-links-personal.php
on line
422
Warning
: Illegal string offset 'box_post_keywords' in
/home/pmpcerti/public_html/wp-content/plugins/seo-smart-links-personal/seo-smart-links-personal.php
on line
422
Warning
: Illegal string offset 'box_post_keywords' in
/home/pmpcerti/public_html/wp-content/plugins/seo-smart-links-personal/seo-smart-links-personal.php
on line
422
Warning
: Illegal string offset 'box_post_keywords' in
/home/pmpcerti/public_html/wp-content/plugins/seo-smart-links-personal/seo-smart-links-personal.php
on line
422
Warning
: Illegal string offset 'box_post_keywords' in
/home/pmpcerti/public_html/wp-content/plugins/seo-smart-links-personal/seo-smart-links-personal.php
on line
422
Warning
: Illegal string offset 'box_post_keywords' in
/home/pmpcerti/public_html/wp-content/plugins/seo-smart-links-personal/seo-smart-links-personal.php
on line
422
Warning
: Illegal string offset 'box_post_keywords' in
/home/pmpcerti/public_html/wp-content/plugins/seo-smart-links-personal/seo-smart-links-personal.php
on line
422
Warning
: Illegal string offset 'box_post_keywords' in
/home/pmpcerti/public_html/wp-content/plugins/seo-smart-links-personal/seo-smart-links-personal.php
on line
422
Warning
: Illegal string offset 'box_post_keywords' in
/home/pmpcerti/public_html/wp-content/plugins/seo-smart-links-personal/seo-smart-links-personal.php
on line
422
Warning
: Illegal string offset 'box_post_keywords' in
/home/pmpcerti/public_html/wp-content/plugins/seo-smart-links-personal/seo-smart-links-personal.php
on line
422
Warning
: Illegal string offset 'box_post_keywords' in
/home/pmpcerti/public_html/wp-content/plugins/seo-smart-links-personal/seo-smart-links-personal.php
on line
422
Warning
: Illegal string offset 'box_post_keywords' in
/home/pmpcerti/public_html/wp-content/plugins/seo-smart-links-personal/seo-smart-links-personal.php
on line
422
Warning
: Illegal string offset 'box_post_keywords' in
/home/pmpcerti/public_html/wp-content/plugins/seo-smart-links-personal/seo-smart-links-personal.php
on line
422
Warning
: Illegal string offset 'box_post_keywords' in
/home/pmpcerti/public_html/wp-content/plugins/seo-smart-links-personal/seo-smart-links-personal.php
on line
422
Warning
: Illegal string offset 'box_post_keywords' in
/home/pmpcerti/public_html/wp-content/plugins/seo-smart-links-personal/seo-smart-links-personal.php
on line
422
Warning
: Illegal string offset 'box_post_keywords' in
/home/pmpcerti/public_html/wp-content/plugins/seo-smart-links-personal/seo-smart-links-personal.php
on line
422
Warning
: Illegal string offset 'box_post_keywords' in
/home/pmpcerti/public_html/wp-content/plugins/seo-smart-links-personal/seo-smart-links-personal.php
on line
422
Warning
: Illegal string offset 'box_post_keywords' in
/home/pmpcerti/public_html/wp-content/plugins/seo-smart-links-personal/seo-smart-links-personal.php
on line
422
Warning
: Illegal string offset 'box_post_keywords' in
/home/pmpcerti/public_html/wp-content/plugins/seo-smart-links-personal/seo-smart-links-personal.php
on line
422
Warning
: Illegal string offset 'box_post_keywords' in
/home/pmpcerti/public_html/wp-content/plugins/seo-smart-links-personal/seo-smart-links-personal.php
on line
422
Warning
: Illegal string offset 'box_post_keywords' in
/home/pmpcerti/public_html/wp-content/plugins/seo-smart-links-personal/seo-smart-links-personal.php
on line
422
Warning
: Illegal string offset 'box_post_keywords' in
/home/pmpcerti/public_html/wp-content/plugins/seo-smart-links-personal/seo-smart-links-personal.php
on line
422
Warning
: Illegal string offset 'box_post_keywords' in
/home/pmpcerti/public_html/wp-content/plugins/seo-smart-links-personal/seo-smart-links-personal.php
on line
422
Warning
: Illegal string offset 'box_post_keywords' in
/home/pmpcerti/public_html/wp-content/plugins/seo-smart-links-personal/seo-smart-links-personal.php
on line
422
Warning
: Illegal string offset 'box_post_keywords' in
/home/pmpcerti/public_html/wp-content/plugins/seo-smart-links-personal/seo-smart-links-personal.php
on line
422
Warning
: Illegal string offset 'box_post_keywords' in
/home/pmpcerti/public_html/wp-content/plugins/seo-smart-links-personal/seo-smart-links-personal.php
on line
422
Warning
: Illegal string offset 'box_post_keywords' in
/home/pmpcerti/public_html/wp-content/plugins/seo-smart-links-personal/seo-smart-links-personal.php
on line
422
Warning
: Illegal string offset 'box_post_keywords' in
/home/pmpcerti/public_html/wp-content/plugins/seo-smart-links-personal/seo-smart-links-personal.php
on line
422
Warning
: Illegal string offset 'box_post_keywords' in
/home/pmpcerti/public_html/wp-content/plugins/seo-smart-links-personal/seo-smart-links-personal.php
on line
422
Warning
: Illegal string offset 'box_post_keywords' in
/home/pmpcerti/public_html/wp-content/plugins/seo-smart-links-personal/seo-smart-links-personal.php
on line
422
Warning
: Illegal string offset 'box_post_keywords' in
/home/pmpcerti/public_html/wp-content/plugins/seo-smart-links-personal/seo-smart-links-personal.php
on line
422
Warning
: Illegal string offset 'box_post_keywords' in
/home/pmpcerti/public_html/wp-content/plugins/seo-smart-links-personal/seo-smart-links-personal.php
on line
422
Warning
: Illegal string offset 'box_post_keywords' in
/home/pmpcerti/public_html/wp-content/plugins/seo-smart-links-personal/seo-smart-links-personal.php
on line
422
Warning
: Illegal string offset 'box_post_keywords' in
/home/pmpcerti/public_html/wp-content/plugins/seo-smart-links-personal/seo-smart-links-personal.php
on line
422
Warning
: Illegal string offset 'box_post_keywords' in
/home/pmpcerti/public_html/wp-content/plugins/seo-smart-links-personal/seo-smart-links-personal.php
on line
422
Warning
: Illegal string offset 'box_post_keywords' in
/home/pmpcerti/public_html/wp-content/plugins/seo-smart-links-personal/seo-smart-links-personal.php
on line
422
Warning
: Illegal string offset 'box_post_keywords' in
/home/pmpcerti/public_html/wp-content/plugins/seo-smart-links-personal/seo-smart-links-personal.php
on line
422
Warning
: Illegal string offset 'box_post_keywords' in
/home/pmpcerti/public_html/wp-content/plugins/seo-smart-links-personal/seo-smart-links-personal.php
on line
422
Warning
: Illegal string offset 'box_post_keywords' in
/home/pmpcerti/public_html/wp-content/plugins/seo-smart-links-personal/seo-smart-links-personal.php
on line
422
Warning
: Illegal string offset 'box_post_keywords' in
/home/pmpcerti/public_html/wp-content/plugins/seo-smart-links-personal/seo-smart-links-personal.php
on line
422
Warning
: Illegal string offset 'box_post_keywords' in
/home/pmpcerti/public_html/wp-content/plugins/seo-smart-links-personal/seo-smart-links-personal.php
on line
422
Warning
: Illegal string offset 'box_post_keywords' in
/home/pmpcerti/public_html/wp-content/plugins/seo-smart-links-personal/seo-smart-links-personal.php
on line
422
Warning
: Illegal string offset 'box_post_keywords' in
/home/pmpcerti/public_html/wp-content/plugins/seo-smart-links-personal/seo-smart-links-personal.php
on line
422
Warning
: Illegal string offset 'box_post_keywords' in
/home/pmpcerti/public_html/wp-content/plugins/seo-smart-links-personal/seo-smart-links-personal.php
on line
422
Warning
: Illegal string offset 'box_post_keywords' in
/home/pmpcerti/public_html/wp-content/plugins/seo-smart-links-personal/seo-smart-links-personal.php
on line
422
Warning
: Illegal string offset 'box_post_keywords' in
/home/pmpcerti/public_html/wp-content/plugins/seo-smart-links-personal/seo-smart-links-personal.php
on line
422
Warning
: Illegal string offset 'box_post_keywords' in
/home/pmpcerti/public_html/wp-content/plugins/seo-smart-links-personal/seo-smart-links-personal.php
on line
422
Warning
: Illegal string offset 'box_post_keywords' in
/home/pmpcerti/public_html/wp-content/plugins/seo-smart-links-personal/seo-smart-links-personal.php
on line
422
Warning
: Illegal string offset 'box_post_keywords' in
/home/pmpcerti/public_html/wp-content/plugins/seo-smart-links-personal/seo-smart-links-personal.php
on line
422
Warning
: Illegal string offset 'box_post_keywords' in
/home/pmpcerti/public_html/wp-content/plugins/seo-smart-links-personal/seo-smart-links-personal.php
on line
422
Warning
: Illegal string offset 'box_post_keywords' in
/home/pmpcerti/public_html/wp-content/plugins/seo-smart-links-personal/seo-smart-links-personal.php
on line
422
Warning
: Illegal string offset 'box_post_keywords' in
/home/pmpcerti/public_html/wp-content/plugins/seo-smart-links-personal/seo-smart-links-personal.php
on line
422
Warning
: Illegal string offset 'box_post_keywords' in
/home/pmpcerti/public_html/wp-content/plugins/seo-smart-links-personal/seo-smart-links-personal.php
on line
422
Warning
: Illegal string offset 'box_post_keywords' in
/home/pmpcerti/public_html/wp-content/plugins/seo-smart-links-personal/seo-smart-links-personal.php
on line
422
Warning
: Illegal string offset 'box_post_keywords' in
/home/pmpcerti/public_html/wp-content/plugins/seo-smart-links-personal/seo-smart-links-personal.php
on line
422
Warning
: Illegal string offset 'box_post_keywords' in
/home/pmpcerti/public_html/wp-content/plugins/seo-smart-links-personal/seo-smart-links-personal.php
on line
422
Warning
: Illegal string offset 'box_post_keywords' in
/home/pmpcerti/public_html/wp-content/plugins/seo-smart-links-personal/seo-smart-links-personal.php
on line
422
Warning
: Illegal string offset 'box_post_keywords' in
/home/pmpcerti/public_html/wp-content/plugins/seo-smart-links-personal/seo-smart-links-personal.php
on line
422
Warning
: Illegal string offset 'box_post_keywords' in
/home/pmpcerti/public_html/wp-content/plugins/seo-smart-links-personal/seo-smart-links-personal.php
on line
422
Warning
: Illegal string offset 'box_post_keywords' in
/home/pmpcerti/public_html/wp-content/plugins/seo-smart-links-personal/seo-smart-links-personal.php
on line
422
Warning
: Illegal string offset 'box_post_keywords' in
/home/pmpcerti/public_html/wp-content/plugins/seo-smart-links-personal/seo-smart-links-personal.php
on line
422
Warning
: Illegal string offset 'box_post_keywords' in
/home/pmpcerti/public_html/wp-content/plugins/seo-smart-links-personal/seo-smart-links-personal.php
on line
422
Warning
: Illegal string offset 'box_post_keywords' in
/home/pmpcerti/public_html/wp-content/plugins/seo-smart-links-personal/seo-smart-links-personal.php
on line
422
Warning
: Illegal string offset 'box_post_keywords' in
/home/pmpcerti/public_html/wp-content/plugins/seo-smart-links-personal/seo-smart-links-personal.php
on line
422
Warning
: Illegal string offset 'box_post_keywords' in
/home/pmpcerti/public_html/wp-content/plugins/seo-smart-links-personal/seo-smart-links-personal.php
on line
422
Warning
: Illegal string offset 'box_post_keywords' in
/home/pmpcerti/public_html/wp-content/plugins/seo-smart-links-personal/seo-smart-links-personal.php
on line
422
Warning
: Illegal string offset 'box_post_keywords' in
/home/pmpcerti/public_html/wp-content/plugins/seo-smart-links-personal/seo-smart-links-personal.php
on line
422
Warning
: Illegal string offset 'box_post_keywords' in
/home/pmpcerti/public_html/wp-content/plugins/seo-smart-links-personal/seo-smart-links-personal.php
on line
422
Warning
: Illegal string offset 'box_post_keywords' in
/home/pmpcerti/public_html/wp-content/plugins/seo-smart-links-personal/seo-smart-links-personal.php
on line
422
Warning
: Illegal string offset 'box_post_keywords' in
/home/pmpcerti/public_html/wp-content/plugins/seo-smart-links-personal/seo-smart-links-personal.php
on line
422
Warning
: Illegal string offset 'box_post_keywords' in
/home/pmpcerti/public_html/wp-content/plugins/seo-smart-links-personal/seo-smart-links-personal.php
on line
422
Warning
: Illegal string offset 'box_post_keywords' in
/home/pmpcerti/public_html/wp-content/plugins/seo-smart-links-personal/seo-smart-links-personal.php
on line
422
Warning
: Illegal string offset 'box_post_keywords' in
/home/pmpcerti/public_html/wp-content/plugins/seo-smart-links-personal/seo-smart-links-personal.php
on line
422
Warning
: Illegal string offset 'box_post_keywords' in
/home/pmpcerti/public_html/wp-content/plugins/seo-smart-links-personal/seo-smart-links-personal.php
on line
422
Warning
: Illegal string offset 'box_post_keywords' in
/home/pmpcerti/public_html/wp-content/plugins/seo-smart-links-personal/seo-smart-links-personal.php
on line
422
Warning
: Illegal string offset 'box_post_keywords' in
/home/pmpcerti/public_html/wp-content/plugins/seo-smart-links-personal/seo-smart-links-personal.php
on line
422
Warning
: Illegal string offset 'box_post_keywords' in
/home/pmpcerti/public_html/wp-content/plugins/seo-smart-links-personal/seo-smart-links-personal.php
on line
422
Warning
: Illegal string offset 'box_post_keywords' in
/home/pmpcerti/public_html/wp-content/plugins/seo-smart-links-personal/seo-smart-links-personal.php
on line
422
Warning
: Illegal string offset 'box_post_keywords' in
/home/pmpcerti/public_html/wp-content/plugins/seo-smart-links-personal/seo-smart-links-personal.php
on line
422
Warning
: Illegal string offset 'box_post_keywords' in
/home/pmpcerti/public_html/wp-content/plugins/seo-smart-links-personal/seo-smart-links-personal.php
on line
422
Warning
: Illegal string offset 'box_post_keywords' in
/home/pmpcerti/public_html/wp-content/plugins/seo-smart-links-personal/seo-smart-links-personal.php
on line
422
Warning
: Illegal string offset 'box_post_keywords' in
/home/pmpcerti/public_html/wp-content/plugins/seo-smart-links-personal/seo-smart-links-personal.php
on line
422
Warning
: Illegal string offset 'box_post_keywords' in
/home/pmpcerti/public_html/wp-content/plugins/seo-smart-links-personal/seo-smart-links-personal.php
on line
422
Warning
: Illegal string offset 'box_post_keywords' in
/home/pmpcerti/public_html/wp-content/plugins/seo-smart-links-personal/seo-smart-links-personal.php
on line
422
Warning
: Illegal string offset 'box_post_keywords' in
/home/pmpcerti/public_html/wp-content/plugins/seo-smart-links-personal/seo-smart-links-personal.php
on line
422
Warning
: Illegal string offset 'box_post_keywords' in
/home/pmpcerti/public_html/wp-content/plugins/seo-smart-links-personal/seo-smart-links-personal.php
on line
422
Warning
: Illegal string offset 'box_post_keywords' in
/home/pmpcerti/public_html/wp-content/plugins/seo-smart-links-personal/seo-smart-links-personal.php
on line
422
Warning
: Illegal string offset 'box_post_keywords' in
/home/pmpcerti/public_html/wp-content/plugins/seo-smart-links-personal/seo-smart-links-personal.php
on line
422
Warning
: Illegal string offset 'box_post_keywords' in
/home/pmpcerti/public_html/wp-content/plugins/seo-smart-links-personal/seo-smart-links-personal.php
on line
422
Warning
: Illegal string offset 'box_post_keywords' in
/home/pmpcerti/public_html/wp-content/plugins/seo-smart-links-personal/seo-smart-links-personal.php
on line
422
Warning
: Illegal string offset 'box_post_keywords' in
/home/pmpcerti/public_html/wp-content/plugins/seo-smart-links-personal/seo-smart-links-personal.php
on line
422
Warning
: Illegal string offset 'box_post_keywords' in
/home/pmpcerti/public_html/wp-content/plugins/seo-smart-links-personal/seo-smart-links-personal.php
on line
422
Warning
: Illegal string offset 'box_post_keywords' in
/home/pmpcerti/public_html/wp-content/plugins/seo-smart-links-personal/seo-smart-links-personal.php
on line
422
Warning
: Illegal string offset 'box_post_keywords' in
/home/pmpcerti/public_html/wp-content/plugins/seo-smart-links-personal/seo-smart-links-personal.php
on line
422
Warning
: Illegal string offset 'box_post_keywords' in
/home/pmpcerti/public_html/wp-content/plugins/seo-smart-links-personal/seo-smart-links-personal.php
on line
422
Warning
: Illegal string offset 'box_post_keywords' in
/home/pmpcerti/public_html/wp-content/plugins/seo-smart-links-personal/seo-smart-links-personal.php
on line
422
Warning
: Illegal string offset 'box_post_keywords' in
/home/pmpcerti/public_html/wp-content/plugins/seo-smart-links-personal/seo-smart-links-personal.php
on line
422
Warning
: Illegal string offset 'box_post_keywords' in
/home/pmpcerti/public_html/wp-content/plugins/seo-smart-links-personal/seo-smart-links-personal.php
on line
422
Warning
: Illegal string offset 'box_post_keywords' in
/home/pmpcerti/public_html/wp-content/plugins/seo-smart-links-personal/seo-smart-links-personal.php
on line
422
Warning
: Illegal string offset 'box_post_keywords' in
/home/pmpcerti/public_html/wp-content/plugins/seo-smart-links-personal/seo-smart-links-personal.php
on line
422
Warning
: Illegal string offset 'box_post_keywords' in
/home/pmpcerti/public_html/wp-content/plugins/seo-smart-links-personal/seo-smart-links-personal.php
on line
422
Warning
: Illegal string offset 'box_post_keywords' in
/home/pmpcerti/public_html/wp-content/plugins/seo-smart-links-personal/seo-smart-links-personal.php
on line
422
Warning
: Illegal string offset 'box_post_keywords' in
/home/pmpcerti/public_html/wp-content/plugins/seo-smart-links-personal/seo-smart-links-personal.php
on line
422
Warning
: Illegal string offset 'box_post_keywords' in
/home/pmpcerti/public_html/wp-content/plugins/seo-smart-links-personal/seo-smart-links-personal.php
on line
422
Warning
: Illegal string offset 'box_post_keywords' in
/home/pmpcerti/public_html/wp-content/plugins/seo-smart-links-personal/seo-smart-links-personal.php
on line
422
Warning
: Illegal string offset 'box_post_keywords' in
/home/pmpcerti/public_html/wp-content/plugins/seo-smart-links-personal/seo-smart-links-personal.php
on line
422
Warning
: Illegal string offset 'box_post_keywords' in
/home/pmpcerti/public_html/wp-content/plugins/seo-smart-links-personal/seo-smart-links-personal.php
on line
422
Warning
: Illegal string offset 'box_post_keywords' in
/home/pmpcerti/public_html/wp-content/plugins/seo-smart-links-personal/seo-smart-links-personal.php
on line
422
Warning
: Illegal string offset 'box_post_keywords' in
/home/pmpcerti/public_html/wp-content/plugins/seo-smart-links-personal/seo-smart-links-personal.php
on line
422
Warning
: Illegal string offset 'box_post_keywords' in
/home/pmpcerti/public_html/wp-content/plugins/seo-smart-links-personal/seo-smart-links-personal.php
on line
422
Warning
: Illegal string offset 'box_post_keywords' in
/home/pmpcerti/public_html/wp-content/plugins/seo-smart-links-personal/seo-smart-links-personal.php
on line
422
Warning
: Illegal string offset 'box_post_keywords' in
/home/pmpcerti/public_html/wp-content/plugins/seo-smart-links-personal/seo-smart-links-personal.php
on line
422
Warning
: Illegal string offset 'box_post_keywords' in
/home/pmpcerti/public_html/wp-content/plugins/seo-smart-links-personal/seo-smart-links-personal.php
on line
422
Warning
: Illegal string offset 'box_post_keywords' in
/home/pmpcerti/public_html/wp-content/plugins/seo-smart-links-personal/seo-smart-links-personal.php
on line
422
Warning
: Illegal string offset 'box_post_keywords' in
/home/pmpcerti/public_html/wp-content/plugins/seo-smart-links-personal/seo-smart-links-personal.php
on line
422
Warning
: Illegal string offset 'box_post_keywords' in
/home/pmpcerti/public_html/wp-content/plugins/seo-smart-links-personal/seo-smart-links-personal.php
on line
422
Warning
: Illegal string offset 'box_post_keywords' in
/home/pmpcerti/public_html/wp-content/plugins/seo-smart-links-personal/seo-smart-links-personal.php
on line
422
Warning
: Illegal string offset 'box_post_keywords' in
/home/pmpcerti/public_html/wp-content/plugins/seo-smart-links-personal/seo-smart-links-personal.php
on line
422
Warning
: Illegal string offset 'box_post_keywords' in
/home/pmpcerti/public_html/wp-content/plugins/seo-smart-links-personal/seo-smart-links-personal.php
on line
422
Warning
: Illegal string offset 'box_post_keywords' in
/home/pmpcerti/public_html/wp-content/plugins/seo-smart-links-personal/seo-smart-links-personal.php
on line
422
Warning
: Illegal string offset 'box_post_keywords' in
/home/pmpcerti/public_html/wp-content/plugins/seo-smart-links-personal/seo-smart-links-personal.php
on line
422
Warning
: Illegal string offset 'box_post_keywords' in
/home/pmpcerti/public_html/wp-content/plugins/seo-smart-links-personal/seo-smart-links-personal.php
on line
422
Warning
: Illegal string offset 'box_post_keywords' in
/home/pmpcerti/public_html/wp-content/plugins/seo-smart-links-personal/seo-smart-links-personal.php
on line
422
Warning
: Illegal string offset 'box_post_keywords' in
/home/pmpcerti/public_html/wp-content/plugins/seo-smart-links-personal/seo-smart-links-personal.php
on line
422
Warning
: Illegal string offset 'box_post_keywords' in
/home/pmpcerti/public_html/wp-content/plugins/seo-smart-links-personal/seo-smart-links-personal.php
on line
422
Warning
: Illegal string offset 'box_post_keywords' in
/home/pmpcerti/public_html/wp-content/plugins/seo-smart-links-personal/seo-smart-links-personal.php
on line
422
Warning
: Illegal string offset 'box_post_keywords' in
/home/pmpcerti/public_html/wp-content/plugins/seo-smart-links-personal/seo-smart-links-personal.php
on line
422
Warning
: Illegal string offset 'box_post_keywords' in
/home/pmpcerti/public_html/wp-content/plugins/seo-smart-links-personal/seo-smart-links-personal.php
on line
422
Warning
: Illegal string offset 'box_post_keywords' in
/home/pmpcerti/public_html/wp-content/plugins/seo-smart-links-personal/seo-smart-links-personal.php
on line
422
Warning
: Illegal string offset 'box_post_keywords' in
/home/pmpcerti/public_html/wp-content/plugins/seo-smart-links-personal/seo-smart-links-personal.php
on line
422
Warning
: Illegal string offset 'box_post_keywords' in
/home/pmpcerti/public_html/wp-content/plugins/seo-smart-links-personal/seo-smart-links-personal.php
on line
422
Warning
: Illegal string offset 'box_post_keywords' in
/home/pmpcerti/public_html/wp-content/plugins/seo-smart-links-personal/seo-smart-links-personal.php
on line
422
Warning
: Illegal string offset 'box_post_keywords' in
/home/pmpcerti/public_html/wp-content/plugins/seo-smart-links-personal/seo-smart-links-personal.php
on line
422
Warning
: Illegal string offset 'box_post_keywords' in
/home/pmpcerti/public_html/wp-content/plugins/seo-smart-links-personal/seo-smart-links-personal.php
on line
422
Warning
: Illegal string offset 'box_post_keywords' in
/home/pmpcerti/public_html/wp-content/plugins/seo-smart-links-personal/seo-smart-links-personal.php
on line
422
Warning
: Illegal string offset 'box_post_keywords' in
/home/pmpcerti/public_html/wp-content/plugins/seo-smart-links-personal/seo-smart-links-personal.php
on line
422
Warning
: Illegal string offset 'box_post_keywords' in
/home/pmpcerti/public_html/wp-content/plugins/seo-smart-links-personal/seo-smart-links-personal.php
on line
422
The Project Management Professional Certification (PMP) is a highly-valued certification for people working in the field of project management. The process of obtaining the PMP involves experience, education and a detailed exam. After one receives his certification, he proves he has demonstrated full knowledge about managing a project. Having the PMP certification proves your professional credibility, is globally recognized, and gives you an advantage if you are in the job market. Before a project manager decides whether or not to pursue a PMP certification, he may have some important questions such as "is obtaining a PMP certification worth it?" or "how long will it take to get PMP certification?"
PMP Salary
In 2011, SimplyHired.com rated the salaries for a project manager in the United States as $75,000. However, that same year, the average salary for a Project Manager with a PMP Certification was $103,000 which is an increase of more than 30 percent. Therefore, one of the biggest advantages of obtaining a PMP certification is the salary increase that you can expect.
PMP Certification Opportunities
Having a PMP proves that you are committed to the profession. To keep your certification, you must acquire 60 professional development hours every three years.
This allows for networking opportunities where you can meet other project management professionals who are obtaining the same hours.
The Project Management Institute estimates that there were more than 350,000 PMPs in 2011. The institute offers meetings, courses and other opportunities for PMPs to network together. There are also online communities where PMPs can collaborate and network.
These networking events are also opportunities to find out about job openings from other PMPs who understand the importance of this certification and realize how much work went into obtaining it.
Having the PMP designation next to your name will get your resume noticed by managers who recognize the importance of a PMP. You will be set apart from others who do not have the same credentials.
How Long Does It Take To Become PMP Certified
Depending on your background, it could take a few months to become certified or it could take a few years. In order to be approved to take the exam, you must have a four-year degree. Applicants must have at least a high school degree or an associate's degree or the equivalent and have at least five years experience in the field of project management and they must have 7,500 hours leading projects and also have 35 hours of project management education. Or, applicants must possess a four-year degree and have three years project management experience with 4,500 hours leading projects and have 35 hours of project management education.
Applicants who meet the education and experienced requirements, have 90 days to complete the application for PMP certification. Once it is received, it will be reviewed within five days. It is estimated that one out of four applicants will be audited and they have 90 days to submit the required materials for review. After that, applicants have one year to take the PMP exam. After passing the exam, they can immediately use the PMP designation.
Is PMP Worth it?
Obtaining the PMP certification shows the world that you are dedicated and knowledgeable. It will provide you with opportunities that you may not have without it. The PMP designation means you proved your mettle and have extensive education and experience in managing, leading and directing projects.
PMP or MBA?
It isn't fair to compare a PMP to an MBA as they both have different goals and requirements. The MBA provides a wide array of knowledge on business systems where the PMP is more focused on the project management of business. Both are equally valuable depending on the type of career you are looking for. The PMP certification is globally accepted and because of the expected salary increase, individuals with a PMP have a great potential for Return on Investment.
Obtaining the PMP certification is time-consuming and can be expensive. It's important to be prepared so you will pass the exam on your first try. PMP certification training classes give applicants an advantage before taking the exam so they can successfully pass the exam and be a certified Project Management Professional.
More Blog Posts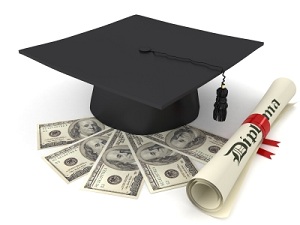 PMP (Project Management Professional) and MBA (Master of Business Administration) are two different designations for the individual who has studied in detail how to organize and run a business. This article will examine PMP vs MBA in detail. Generally speaking,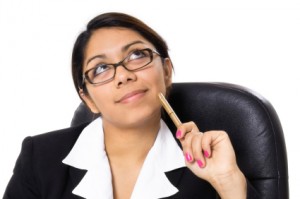 Getting a PMP certification is one of the smartest business decisions anyone can make. One of the major benefits of PMP certificate is that it identifies you as an individual with the education, experience and competency for leading projects. It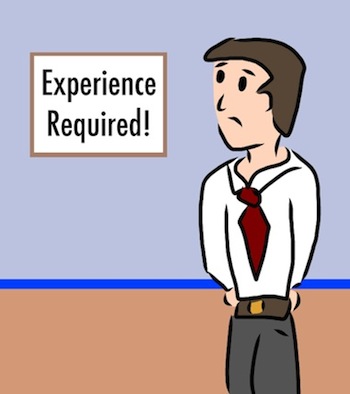 The Project Management Professional Certification (PMP) is a highly-valued certification for people working in the field of project management. The process of obtaining the PMP involves experience, education and a detailed exam. After one receives his certification, he proves he
Leave a Comment